Sometimes  Most of the time, it is hard to stop at just ONE Pup Tee…..with that being said, we were so pumped to see how Pup Tees supporter, Vanessa made two different looks with her two favorite Pup Tees.
Totally unrelated, but just an FYI, when you submit a Pup Tees order online…it is literally packaged and sent to you by one of the four of us personally.  You may be wondering why I am mentioning this….well, because I swear I have Vanessa's home address memorized after all of the Pup Tees we have mailed her!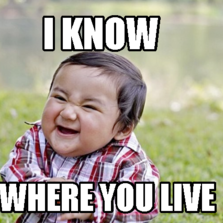 ANYWAYS, now that I have officially creeped Vanessa out (and probably scared away all potential Pup Tees supporters….) I'll carry on with this Style Series.
Vanessa loves to support all purpose-driven efforts and chooses to support companies and organizations with the same values. For Vanessa, knowing what the message is, what the funding supports, and witnessing the dedication given to making a change for the dogs in the shelters is the reason it's a no-brainer for her to support Pup Tees!
This girl is an inspiration to many.  She works full time, is a volunteer for One Love Pit Bull Foundation AND Pinups for Pit Bulls.  When she's not working with these organizations (or promoting Project PAL), she loves spending time with her two pups, Minion and Kona.
One of our favorite things about Pup Tees is the people that wear them.  Every single supporter is different.  There are various preferences in colors, accessories, patterns etc. Vanessa put together such fun and unique looks with her Pup Tees and we are SO anxious to show you…
From Vanessa:
#SHOWMETHESHELTERPUPPIES
I wanted to keep this look simple. I work hard in my career, so when I'm out and about or heading to the shelter, comfort is the most important thing for me! My pit bull leggings were perfect to accentuate the statement that the tank top makes.
I also love layering tanks for extra coverage and a pop of color. This way, if you prefer to keep the leggings simple and black, you still stand out!
Leggings, Mint Tank Top, Bracelet Shelter Puppies Tank, Sunglasses, Sandals
#MUTTLIFE
Crop tops make me a little nervous as I don't have the figure for showing midriff. However,  styled the right way, this crop top is super flattering for any body type! Here I have put together a comfortable but trendy look!
I picked this combination for those lazy days you want to cuddle up with your dogs on the couch all day, but also force yourself to do at least a little yoga. The harem pants are also great because of the wide elastic band on the waist and ankles. Lots of room for pizza and tacos! The ankle part is awesome because you can have them full length or slide the band up for shorter pants!

From top to hand: Bracelet 1, Bracelet 2, Bracelet 3, Bracelet 4, Bracelet 5
❤ ❤ ❤ ❤ ❤ ❤ ❤
Thank you to Vanessa for taking the time to showcase your style on our blog this week! Remember, you can purchase all of our Pup Tees at shoppuptees.com and 100% of the money goes straight to the Shelter Dog Program!
Photos by Monica Adalsteinsson ❤