Playgroups have truly changed the game when it comes to learning about dogs at the Shelter. You might be wondering what we mean by this….let us explain using this week's featured pup, Crystal, as an example.
Prior to playgroups, we may not have known how Crystal would be with other dogs. BUT, thanks to this amazing program we know that she gets along with everyone and is actually being used as a helper dog!


OK, so this isn't exactly what I mean by helper dog….what I REALLY mean is that since Crystal is happy & friendly while interacting with other dogs, the playgroup team trusts her to help smooth out and socialize dogs who are maybe a little unsure. Do you know how valuable this information is about a dog? Prior to playgroups, when someone would inevitably ask us "Is she good with other dogs?" We'd be like: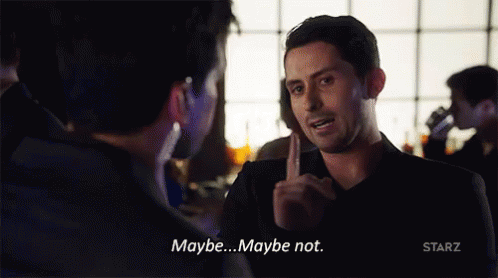 JK. We would kind of know, but only based off of dog intros where the dogs are on leashes and everyone is tense, holding their breath and praying for a positive outcome.  NOW, we know that in a natural dog park-esque environment, Crystal does WELL!
Also, when we were doing our research on Crystal (our research basically consists of asking One Love's Emily to recap every experience she has ever had with said-dog) we found out that Crystal has a kind of hilarious little quirk.
During her first playgroup, after being released into the yard, she ran around a little, dug a hole, and then rolled around in it. On a different occasion, she ran around, dug a hole, and then went #2 in it. There are two ways to look at this…..you might think she enjoys digging and will require a sandbox. OR, if you are like us, you have decided Crystal may be a bit of a germaphobe and prefers to roll on fresh ground, and needs a clean space for her commode.
Crystal could use a little work on her leash manners but so could my dog and I think she's perfect. A little consistent training and not being stuck in a kennel will do wonders for her! This lady is literally bursting with love for people. Crystal does this endearing move where she pushes into you to be close.
Overall, Crystal just has a great attitude about life. Her pleasant disposition leads us to believe that if Crystal was human, and had to work in a corporate office, she would be the token office therapist.  Everyone would go to her and share their life struggles because she seems like the best listener ever….and well, she would probably also give great hugs, even if the person didn't really want to be touched.

The shelters are FULL you guys, and we need to come together and find homes for these pups ASAP. So, let's start with Crystal…she is young, listed as only a year old. Good with kids, good with dogs, good with adults, likes to get down and dirty (but also a clean freak–it's a delicate balance). Basically a dream.
She is at MCACC East and her ID is A3854018.  Peep this bouncy little beauty: