We've mentioned it before, but I definitely feel like this needs to be said again…when you volunteer at the animal shelter you don't fall in love with every single dog you meet. But, what I want you to know is that the moment I saw Dolly come wiggling through the gates of the play yard at MCACC West I was in love.
This precious girl was an owner surrender…her previous family said she is good with other dogs, good with kids, and good with cats. Dolly has had kennel mates and done fine with them. And, at adoption events she does well with the other dogs there. She is so relaxed. SO, what I'm saying is….she should really have a home by now.
I met Dolly last Thursday when we were hanging paintings from Color Up County at MCACC West.  They brought her into the play yard for an interview about the One Love Pit Bull Foundation Shelter Dog Program. Dolly is sponsored by One Love in the Shelter Dog Program, which means she is receiving enrichment items to help her cope with life at the shelter, she gets to go off-site to training classes, AND once she is adopted she comes with a free microchip + post-adoption training classes to ensure a smooth transition into her new home.  Anyways, when they let Dolly off her leash in the play yard there were about six of us out there (all with treats in-hand) vying for Dolly's attention. She promptly pranced around to each of us to accept our pets (and treats). Let's just say, Dolly did not play favorites, she gave us all a chance to adore her!
I can tell you the exact moment Dolly stole my heart.  So, I am standing out in the play yard with a group of people who literally know everything about dogs and have more experience with them than anyone I know….and everyone is trying to get Dolly to "sit" to show off her skills to the camera. Just imagine this sweet, happy, STOKED-to-be-out-of-her-kennel pup running around to each person all of whom are saying "sit" "sit" "sit".
She was so excited that she could not focus on the instruction.  So when Dolly headed my direction, I prepared for rejection. But, because I felt like I had to be a team player and at least try to get her to sit, I quietly said "Sit!" and MUCH to my surprise….DOLLY SAT. It was like all the stars aligned and Dolly knew I was just the random, useless girl in the group that day so she wanted to throw me a bone (no pun intended).
Guys, that moment sealed the deal for me with Dolly. I knew she was a true dream come true. Dolly has a heart of gold…and she really, truly is the full package. I mean, how often do we get to say "DOG friendly-CHECK, KID friendly-Check, Cat friendly-Check"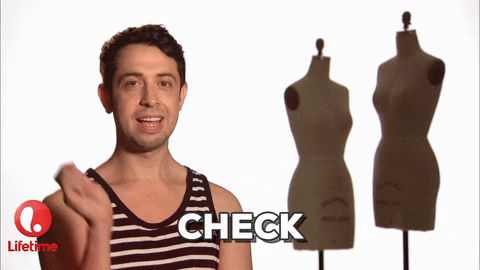 …ya, pretty much never.
SO, what are you waiting for?  Dolly has been overlooked for FAR too long, and it's time for her to have literally the happiest ever after…ever. If you believe you can offer this sweet, loving….wonderful dog the perfect home then well, LET US KNOW. Her ID is ID: A3814546