This brindle beauty is listed as four years old, however her slow speed, quiet & laid back demeanor paired with her polite disposition lead us to believe she may be less suitable for plentyoffish.com and more fitting for ourtime.com.  Definition of OurTime.com = a dating website for folks over 50 looking for their life partners. That definition is exactly why we feel Tiger would fit in well there.
Let's pretend this is your free week to communicate with potential matches on our online dog dating website. If you saw the following profile, you know you would hit Tiger up for a casual meet & greet. This girl is the exact opposite of a high maintenance girlfriend.  Tiger is low-key, not needy at all, and doesn't beg for attention. However, if you feel like giving her love and perhaps a nice lower back rub, she will not deny you that wish.
Tiger also walks perfectly on a leash, so you don't have to worry about mentally (and physically) preparing for a serious endurance/strength work out every time you hook up her leash. Speaking from experience (my foster literally has raw skin from pulling so hard on her leash) finding a dog who walks well on a leash is KEY. Additionally, Tiger is very gentle when taking treats. Want to share a noodle Lady & the Tramp style? Guess what………..CAN-DO with this striped lady.
Here's the bottom line, Tiger's not asking for the world.  She doesn't need to disrupt your entire life by insisting on multiple activities per day. All she really wants and needs is a home to call her own, with people who value independence, love, and an easy-going companion.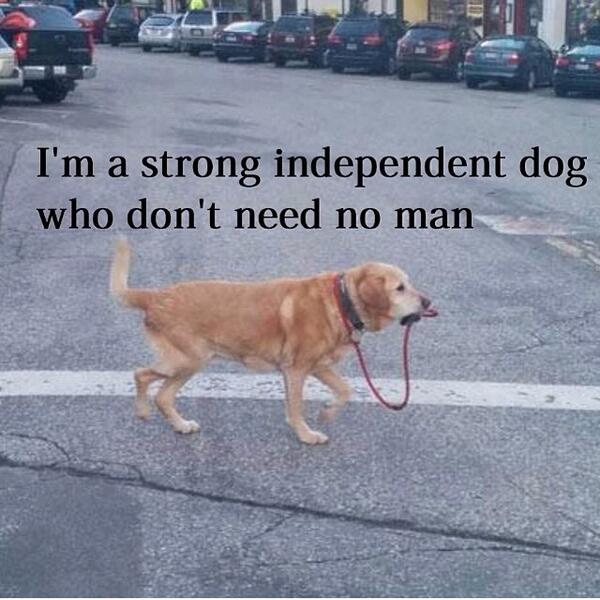 JK JK JK.  Tiger actually DOES need a man and/or woman…since that's really the only way she's breaking out of MCACC East! But, she really would be the perfect companion for someone looking for a lower-energy pup.
Interested in meeting this refined gal? Her ID is A3738074 and again, she is at MCACC East.  She is sponsored by One Love under their Shelter Dog Program, so her post-adoption training AND her microchip are sponsored.  OH, and thanks to all you Pup Tees supporters, Tiger has a lovely calming collar & even received flea and tick treatment!! Keep spreading the word about our Pup Tees so we can continue supporting the Shelter Dog Program!!! Here is Tiger pictured below with Lindsey from One Love getting her new collar.
Alas, we have reached the time in the blog where we ask you to share Tiger with your friends and family.  We are pretty certain that someone out there has been keeping an eye out for a dog this wonderful! Let's send her home THIS WEEK. Ready, set, SHARE.